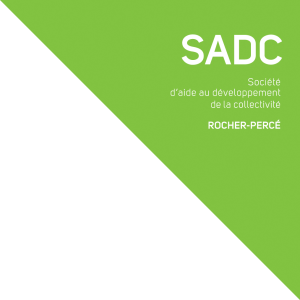 Answering to the Director General, the Business Advisor will perform the following tasks:
Inform project promoters about SADC services;
Advise clients and guide them according to their needs;
Analyze requests for financial assistance;
Assure follow-ups and collaborate in the management of SADC financial files;
Support Mentoring for entrepreneurs project;
Support and assure follow-up of local development projects;
Initiate and support Youth Strategy projects;
All other relevant tasks.
Requirements
 Bachelor's degree in Business Administration with a specialization in finance, accounting or any other training or experience deemed pertinent;
 Outgoing and good interpersonal skills;
 Know and master French (spoken and written) and business computer software (MS Word, PowerPoint and Excel). English spoken is considered an asset;
 Have a good knowledge of the MRC Rocher-Percé territory;
 Capacity to travel the employer's service territory.
Conditions : Salary is between $ 40 477 and $ 56 030. Benefits: insurance, RRSP and training
Work location: Chandler
Status: Permanent 35h/week
Candidates for this position must submit their service offer and resume, before april 14th 2019, to:
Andrée Roy, Director General
Email : info@sadcrp.ca
SADC du Rocher-Percé
129, Blvd René-Lévesque W, Suite S-101
Chandler (Québec) G0C 1K0
Tel. : 418-689-5699